Since the advent of online shopping, the retail industry has changed out of all recognition with customers being empowered to take advantage of greater choice and convenience. Despite this, many still prefer the physical store experience but have been forced to adapt to shopping online by Covid-19, with any in-store visit seeming like a big event after the boredom of lockdowns.
Retail stores can take advantage of this demand for physical shopping experiences by having sales teams with original, great-looking retail uniforms that make the most of every moment customers spend with you. Smart, highly visible uniforms make staff easy to identify, as well as creating an emotional connection, a real wow factor, and the extra revenue that repeats custom provides.
21st-century customers still value the in-store shopping concept, as, unlike the internet, it allows them to get a friendly, smiling welcome, one-on-one service, expert advice, and to physically touch the products they're interested in. So creating memorable experiences for these customers is key and much of this rests much on brand consistency and appearing 'visible' in the marketplace.
The Importance of Being Visible
One of the biggest challenges for any bricks-and-mortar retailer is that of being seen and being remembered ahead of the competition.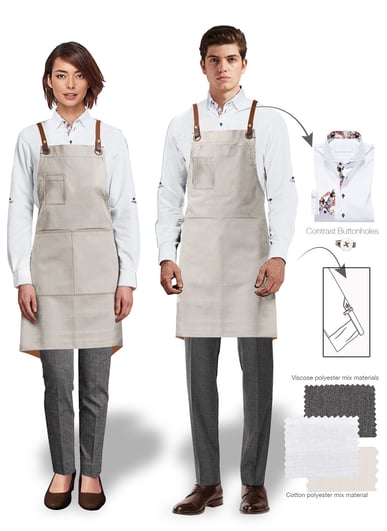 Having a team dressed in generic uniforms really isn't an option, as it invariably results in a generic customer experience, as your brand colors need to be prominently and consistently displayed.

Many vendors still choose to go for the standard polo-shirt shirt and apron design, but this does nothing to make the business in question stand out from the crowd. What they're missing out on are customized fashionable uniforms, that can be complemented by quirky, memorable accessories and custom trims. These can be used to great effect to not only make a business stand out but also offer a consistent brand experience.
Designing Retail Store Uniforms That Deliver
As a retailer, you won't need reminding that you exist in an extremely competitive environment, meaning that you can't take half-measures to stand out from the crowd. Regardless of whether you're operating a single-store business or a national chain, the designs and colors you choose to need to not only be original and eye-catching but also to match your brand and your values.
If a boring, generic retail store uniform is chosen, this can transmit a message of mediocrity to not just the customers that view them, but also the employees that wear them.
However when the garments provided are well-designed and of the highest quality, they positively express your company identity and engender a sense of togetherness within your teams.
Attractive AND Functional Designs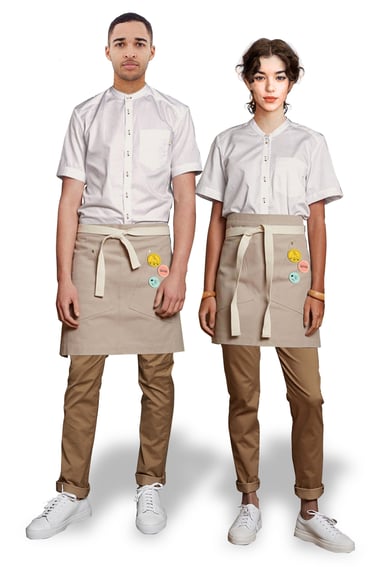 The function is also of the highest importance when it comes to retail uniforms, as employees need to be able to carry out their day-to-day roles without feeling restricted. It's only when staff feel great about how they look and comfortable in everything that they do that they are able to offer the superlative experiences that will keep customers coming back time and again.

Another way to increase employee engagement and in turn, the customer experience is to provide a broad range of retail uniform options that allow staff a degree of choice, while still maintaining a consistent and highly visible brand identity. This further emphasizes to your customers that they are getting a personal service they won't get anywhere else.
DressBest Catalogue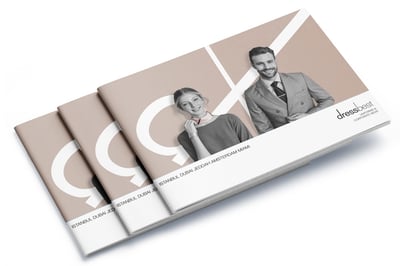 Your Retail Uniform is a Valuable Marketing Tool, So Use It
While some may view retail uniforms as mere functional items, they actually represent one of the most effective marketing tools available. The choices you make and the importance you place on equipping your sales teams with garments that meet their needs while representing the face of your company can pay very real dividends in the experience offered and the return custom achieved.

So, why not make use of this marketing tool for your retail operation and enhance the perception your customers have of you and what you offer. In a world of small margins, it can make all the difference.