It's been a difficult 18 months for the hospitality sector, with Covid-19 restrictions having a huge impact on operators around the globe. Thankfully, things look much brighter as the world starts to return to normality and hotels, caterers and other hospitality companies look to what is sure to something of a bloody, cut-throat post-pandemic marketplace.
The next phase of the process is what hospitality operators are preparing for, as those people who've been locked down are desperate to take advantage of their new-found freedoms and start booking family holidays and romantic get-aways.
So, if you're a hospitality operator in this challenging new landscape, what's going to set you apart from your competition? How are you going to stand out from the crowd to provide your guests with an experience they'll remember for all the right reasons?
First Impressions Last
Well, one of the most important aspects in hospitality is a great first impression and what's the best way to make sure that your customers see you as a highly professional, sophisticated brand? That's right, a new, well-designed, custom-made hospitality uniform and we're not talking about a couple of polo shirts with a logo here.
Whether talking about refreshing your current company uniform or creating a bright, sharp new style that you'd normally find in Milan boutiques or on the catwalk, you can present exactly the kind of image you want to to your clientele and do much to reinforce your reputation as a high-end operator and attract new customers into the bargain.
However, a professional first impression is not the only advantage of a crisp new, stylish hospitality uniform either, which is something we look into now.
Making Your Staff Instantly-Recognisable
When you have a team that's wearing a super-elegant, sophisticated hospitality uniform, you instantly create a high-end brand image. This happens whilst also making it easy for your guests to find assistance when they need it, so it's a win-win whichever way you look at it.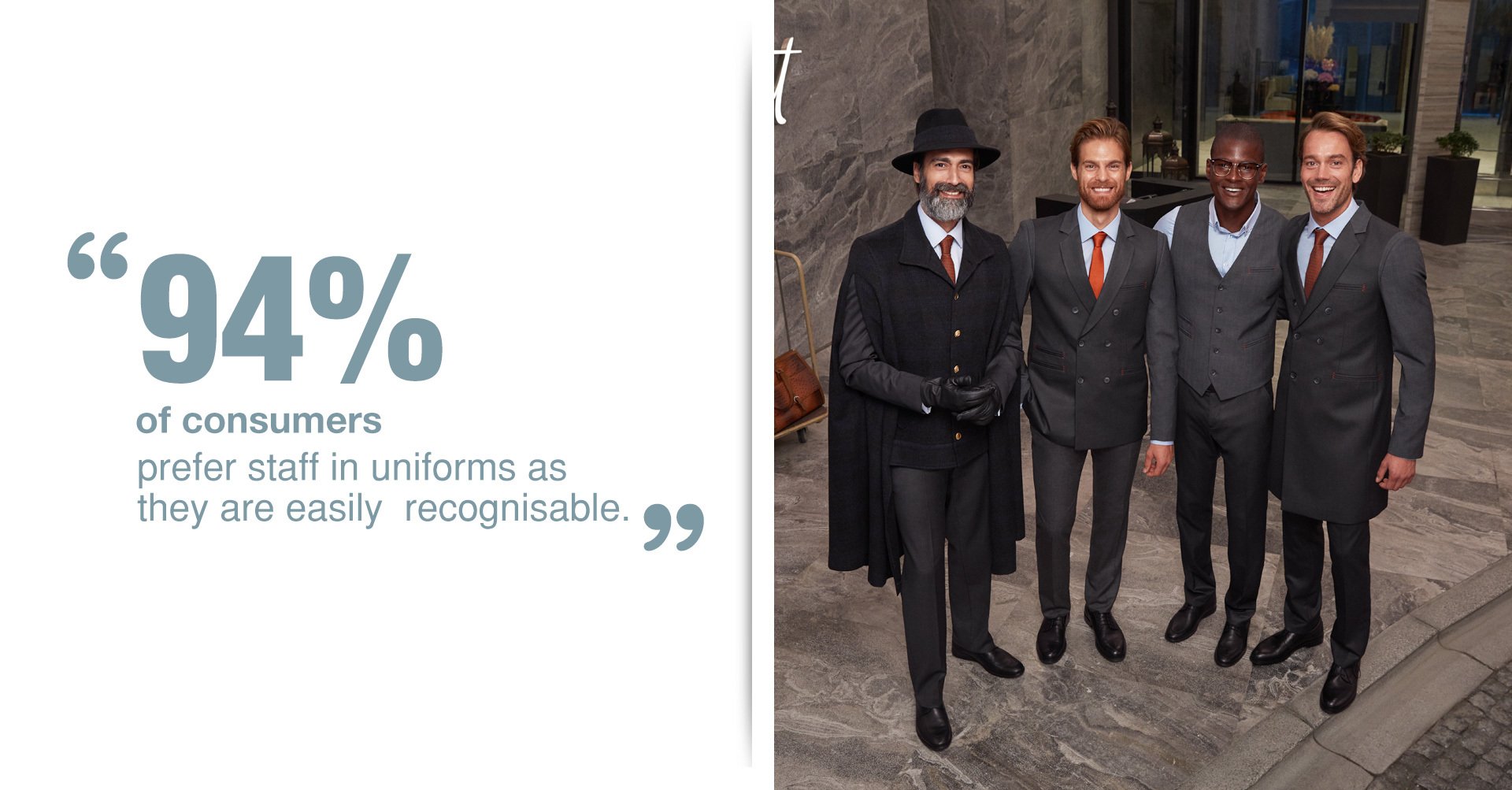 A high quality uniform also helps to establish your brand minds of your customers and this will be reinforced each time they see a member of your staff. This emotional link between superlative service and your brand image can be an extremely effective way to attract new customers.
A Unified Professional Image
Another way in which a hospitality uniform programme offers a benefit is in setting standards not only in how your customers see you, but also in how your staff feel in their roles. When everyone from the chefs to the concierge staff to the valet are all bedecked in a crisp unified style, it creates a subliminal standard that helps your team members to understand what's expected of them.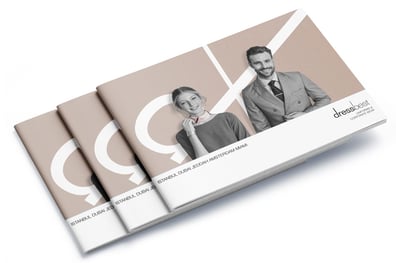 It's also much more likely that when your staff are wearing the same sharp hospitality uniform , they'll feel more like a team and the customer service they offer is likely to be that much higher. A uniform can't do all this on its own, of course, but it's the psychological effect it has on those that wear it - with your customers and indeed, your company reaping the rewards
A Well Designed Hospitality Uniform Speaks Volume
So, if you're looking for a way to make a real impact on your customers and establish your brand as one that offers the highest standards of service, there can perhaps be no better way of getting started than to get your team kitted out in a great-looking, professional hospitality uniform . It's something that literally speaks volumes to every customer your business deals with.
It's all about setting standards in the hospitality industry, as it's these standards that separate the top operators from the rest. So, why not make an investment in your team today and have them looking their absolute best? It's a move that will pay you back during every customer interaction your team has from that point onwards, as your customers will see you as very much on top of your game.